Welcome to my fourth cluster review! This cluster of books I read while in the midst of binge reading many children's books (mostly historical fiction). I was desperately reading as many children's books as I could in order to figure out which (if any) I could use in a virtual learning setting (only one, it turns out. Though hopefully more this year!). In this post I will be reviewing the adult/young adult books I was able to read for my own enjoyment during this time. It was nice to have so much time to read, and overall I really enjoyed the books I ended up reading! They were a nice escape from our new normal. (There is actually one additional book that I read during this time, which is "Maybe You Should Talk to Someone" by Lori Gottlieb. I enjoyed this one so much that I am planning on reviewing it separately at a later time, so keep an eye out for that!)
Once again, the summaries included in these reviews come straight from the publisher (in this case from the Goodreads website). I have also included the name of the narrator for any audiobooks.
12. "On the Come Up" by Angie Thomas
Year of Publication:

2019

Genre:

YA Fiction

Summary:
"Sixteen-year-old Bri wants to be one of the greatest rappers of all time. Or at least make it out of her neighborhood one day. As the daughter of an underground rap legend who died before he hit big, Bri's got big shoes to fill. But now that her mom has unexpectedly lost her job, food banks and shutoff notices are as much a part of Bri's life as beats and rhymes. With bills piling up and homelessness staring her family down, Bri no longer just wants to make it—she has to make it.
On the Come Up is Angie Thomas's homage to hip-hop, the art that sparked her passion for storytelling and continues to inspire her to this day. It is the story of fighting for your dreams, even as the odds are stacked against you; of the struggle to become who you are and not who everyone expects you to be; and of the desperate realities of poor and working-class black families."
Trigger warnings: Addiction. Poverty. Drug use/dealing. Gang violence. Death of a parent.
Format:

Audiobook (Narrated by Bahni Turpin)

Themes: 

Be true to who you are. Fight for your dreams. Poverty. Friendship. Family. Addiction. Music/hip-hop.

Prejudice.

Windows and Mirrors: 

Poverty. Black teenagers/families. Racial profiling. Poor and working-class black families. Gang violence. Rap battles. Music production.

Overall Thoughts: 

This was a really incredible book. Also, Bahni Turpin is an incredible narrator, and I highly recommend listening to pretty much any audiobook narrated by her! She really enhances the reading experience.





This book covered some pretty heavy topics and complicated family relationships, but I loved the music storyline that ran throughout and really connected everything. It was so cohesive and well-done. The only real issue I have with this book is that I didn't enjoy it as much as "The Hate U Give." Don't get me wrong, this is a fantastic book, but it just wasn't as memorable or impactful as the first novel I read by Angie Thomas. I've already forgotten the details of this book, whereas "The Hate U Give" will stick with me for a long time. That being said, this is still an incredible novel that is worth reading.

Recommendation: 

Yes, I absolutely recommend this book. What I love most about both books I've read by Thomas is that they put complicated issues regarding racism in a context that is understandable, easily accessible, and emotionally resonant. If you know someone who struggles to empathize with issues of racism, racial profiling, or police brutality, these would be great books for them to read. The characters are so well-developed and easy to connect with that it "humanizes" a topic that can easily be sensationalized in the news.

Rating:

5 out of 5 stars
21. "The Joy Luck Club" by Amy Tan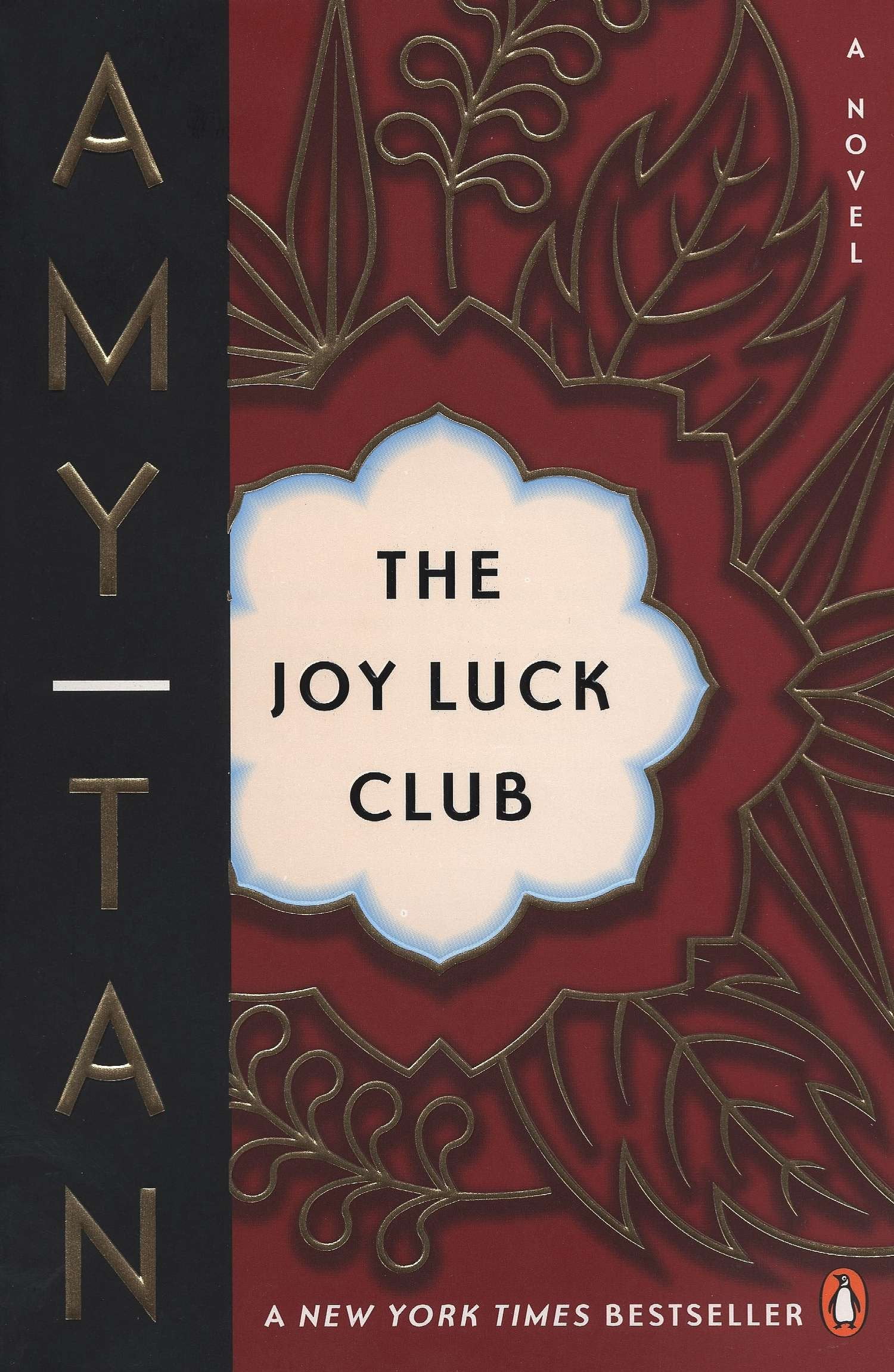 Year of Publication:

1989

Genre:

Fiction

Summary:
"Four mothers, four daughters, four families, whose histories shift with the four winds depending on who's telling the stories. In 1949, four Chinese women, recent immigrants to San Francisco, meet weekly to play mahjong and tell stories of what they left behind in China. United in loss and new hope for their daughters' futures, they call themselves the Joy Luck Club. Their daughters, who have never heard these stories, think their mothers' advice is irrelevant to their modern American lives – until their own inner crises reveal how much they've unknowingly inherited of their mothers' pasts.
With wit and sensitivity, Amy Tan examines the sometimes painful, often tender, and always deep connection between mothers and daughters. As each woman reveals her secrets, trying to unravel the truth about her life, the strings become more tangled, more entwined. Mothers boast or despair over daughters, and daughters roll their eyes even as they feel the inextricable tightening of their matriarchal ties. Tan is an astute storyteller, enticing readers to immerse themselves into these lives of complexity and mystery."

Format: 

Paperback

Themes: 

Family. Immigration. Matriarchal ties. Family history. Multi-cultural families.

Windows and Mirrors: 

Early 20th century China. Immigration. 1940s San Francisco. Teen daughter-mother disputes/tension. Cultural divide between parents and children.

Overall Thoughts: 

This book is incredible; I can see why so many people read it during the height of its popularity. What happened with my experience reading this book is this: I started reading it in the fall (right when I started my new job), and then I spent the first few months of my new job feeling incredibly exhausted each evening and barely being able to keep my eyes open until bedtime! Being a first-year teacher is incredibly taxing, and my reading really slowed down during the first part of the school year due to how busy and tired I was all the time. Therefore, I would pick this book up occasionally, read a few pages, and then go to bed. I wasn't really able to pick this book back up again and read it on a regular basis until quarantine started in the spring.





However, I think it really speaks to the quality of the book that, no matter how much time had passed since I had last read it, I was engaged and entertained every time I picked this book up. It is beautifully written and the multi-generational stories are tied together so intricately and wonderfully. I actually would like to go back and re-read this one in the future (next time with more reasonable pacing for myself) so that I can get the full impact of how the family histories all intertwine and affect the characters in the present. I don't really even have words to describe how great this book is, it was just a joy to read it.

Recommendation:

Yes, I absolutely recommend this book. It's an amazing story, told using beautiful language, and the themes are timeless. I know this book will stick with me for a long time.
22. "Everything, Everything" by Nicola Yoon
Year of Publication:

2015

Genre:

YA Fiction

Summary:
"My disease is as rare as it is famous. It's a form of Severe Combined Immunodeficiency, but basically, I'm allergic to the world. I don't leave my house, have not left my house in fifteen years. The only people I ever see are my mom and my nurse, Carla.
But then one day, a moving truck arrives. New next door neighbors. I look out the window, and I see him. He's tall, lean and wearing all black—black t-shirt, black jeans, black sneakers and a black knit cap that covers his hair completely. He catches me looking and stares at me. I stare right back. His name is Olly. I want to learn everything about him, and I do. I learn that he is funny and fierce. I learn that his eyes are Atlantic Ocean-blue and that his vice is stealing silverware. I learn that when I talk to him, my whole world opens up, and I feel myself starting to change—starting to want things. To want out of my bubble. To want everything, everything the world has to offer.
Maybe we can't predict the future, but we can predict some things. For example, I am certainly going to fall in love with Olly. It's almost certainly going to be a disaster."

Trigger warning: Severe illness. Domestic abuse.
Format: 

Paperback

Themes: 

Love. Trust. Family. Isolation. Taking risks.

Windows and Mirrors: 

Serious illness. Social isolation. Mother-daughter relationship.

Overall Thoughts: 

I really wanted to like this book… And overall, I guess I did. About 2/3 or 3/4 (I can't remember exactly) of the way through the book, something happens that really changes the story. (I'm trying to be vague so that I don't spoil anything, but feel free so send me a message if you'd like to know more!) I actually didn't mind what happened since it was something I had been wondering about already while reading, but it happened too close to the end and was resolved in a way that just wasn't satisfying. This is one of the rare books I read that I mostly enjoyed while reading it, but then the more I thought about it afterward the more frustrated I started to feel with it. It could have been so much more poignant and impactful, but it just totally fizzled for me.



On that note, part of what frustrated me so much was the romance. It was cute at first, but then it just got way too intense and felt overly dramatic. This character has been isolated in her home pretty much her whole life. She's met very few other people outside of her family, and yet the first teenage boy she meets she instantly falls madly in love with? And she's willing to risk literally everything for him? It was just too much for me.





I will say, I read this book right at the beginning of quarantine, so I actually connected with the story a little bit more than I would have if I had read it at any other time. The main character is stuck inside her house all the time in order to prevent her from getting sick, which is exactly what we were all having to do as well (though not quite to the same extent). I also really enjoyed the author's writing style: it was whimsical and there were little illustrations that were fun and added to the story. It helped give us a better idea of the inner workings of the main character's mind.

Recommendation:

I can't say I particularly recommend this book, but I also don't not recommend it. Was that confusing? It was fine, not anything I'd rave about or highly recommend. But it also wasn't bad! If you're curious about it, I'd say go for it!

Rating:

3.5 out of 5 stars
25. "Ready Player One" by Ernest Cline
Year of Publication:

2011

Genre:

Science Fiction

Summary:
"IN THE YEAR 2044, reality is an ugly place. The only time teenage Wade Watts really feels alive is when he's jacked into the virtual utopia known as the OASIS. Wade's devoted his life to studying the puzzles hidden within this world's digital confines, puzzles that are based on their creator's obsession with the pop culture of decades past and that promise massive power and fortune to whoever can unlock them.
But when Wade stumbles upon the first clue, he finds himself beset by players willing to kill to take this ultimate prize. The race is on, and if Wade's going to survive, he'll have to win—and confront the real world he's always been so desperate to escape."
Format: 

Paperback

Themes: 

Virtual reality. Friendship. Teamwork. Hard work. Identity.

Windows and Mirrors: 

The potential role of future technology/virtual reality. Teen friendships. Obscure 80s references. Online personas/identities.

Overall Thoughts: 

I enjoyed this book! I thought it was really fun and entertaining. It was a little slow in the beginning, but it picked up once the contest had really started. The 80s references were maybe a little too heavy-handed and obscure at times, but overall I didn't mind them. I thought they were fun, and I think people who grew up in the 80s would have fun trying to see how many references they were familiar with.





On a totally unrelated note, I was really interested in how the author depicted the future of education (I can't help it, that's the teacher in me!). It was done entirely using virtual reality, and it acknowledged how it made sure all students had access to it (since requiring that kind of technology could be really inequitable). This was another one I read in the spring not too long after quarantine had started, which means I was having to teach virtually (though not using virtual reality technology). It was interesting to think about how this could actually be the future of education some day.

Recommendation:

I absolutely recommend this book for fans of sci-fi (or the 80s). It wasn't a life-changing book or anything, but it was fun and I really enjoyed it! Also, it was way better than the movie (which I do NOT recommend).

Rating:

4 out of 5 stars.
Have you read any of these books? What did you think of them?
Keep an eye out for my next cluster review featuring (you guessed it!) more children's books. I've read some really great ones this year and I can't wait to share them with you all!