Travel Thursday is a weekly bookish meme that combines two of my favorite things: reading and traveling. The goal is to choose a book that took you somewhere new (or somewhere you'd like to visit again)!
I would love to read more about everyone else's literary travels as well! So here are some general guidelines for Travel Thursday if you'd like to participate!
The Rules:
Every Thursday (or any Thursday you want to participate), choose a book that features somewhere you'd like to travel to! It could be somewhere you've never been before or somewhere you'd like to visit again.
Include a description of the location and why you'd like to visit!
Link back to me so I can find new blogs to follow (and add new places to my travel bucket list)!
What Alice Forgot
Author: Liane Moriarty
Series: N/a
Year of publication: 2009
Genre: Realistic Fiction
Setting(s): Sydney, Australia
Goodreads Synopsis:
Alice Love is twenty-nine, crazy about her husband, and pregnant with her first child.
So imagine Alice's surprise when she comes to on the floor of a gym and is whisked off to the hospital where she discovers the honeymoon is truly over — she's getting divorced, she has three kids and she's actually 39 years old. Alice must reconstruct the events of a lost decade, and find out whether it's possible to reconstruct her life at the same time. She has to figure out why her sister hardly talks to her, and how is it that she's become one of those super skinny moms with really expensive clothes.
Ultimately, Alice must discover whether forgetting is a blessing or a curse, and whether it's possible to start over.
This was one of the first audiobooks I ever listened to, and I absolutely loved it! I thought the story was really creative, and I had no idea how it was going to end. Some books have kind of ambiguous settings that don't play a huge part in the story, but in this one I remember Australia had a really strong presence. It probably helps that I listened to it, and the narrator had an Australian accent! It really made me feel immersed in both the story and the setting.
I have a goal of eventually visiting all seven continents, but I'm honestly a little hesitant about visiting Australia. As far as I can tell, there are some huge bugs (among other things) there! And lots of different creatures that can kill you in a variety of ways. I'm incredibly afraid of spiders (and other bugs, but especially spiders), and I've seen some terrifying pictures of giant Australian spiders that make me really nervous to travel there. Hopefully, when I have the opportunity to travel to Australia, I'll be able to get over my fear and go! Because it seems like such a beautiful country, and I really would like to see it someday.
Without further ado, here are some photos that showcase Sydney, Australia!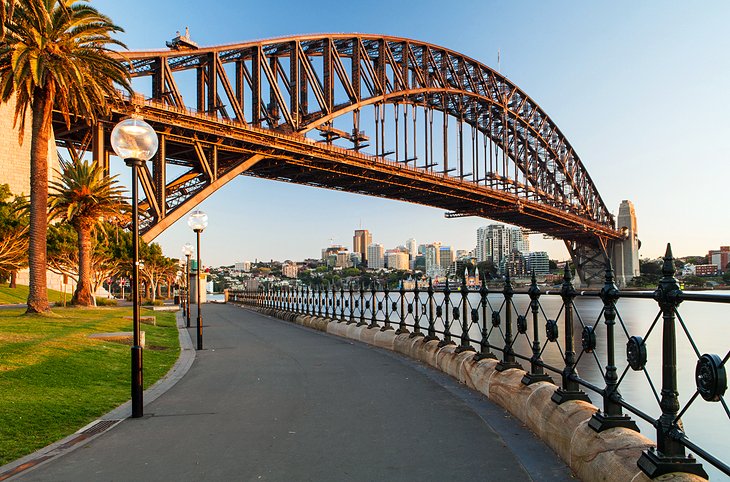 I tried to find photos of a variety of things in Sydney, but a lot of what I was able to find online was only of the Sydney Opera House! While I do want to visit this attraction, I'm sure that there are many other things to see and do while in Sydney, so I tried to highlight as much as I could above!
I wonder… Where in the world will my next book take me?
Leave a comment below describing your most recent literary travels!