Welcome to Top 10 Tuesday! This is a weekly challenge hosted by That Artsy Reader Girl, and this week's challenge is about online resources for book lovers!
This was such a unique prompt this week! I had a lot of fun brainstorming for this one. I spend a lot of time reading, thinking about reading, reading about books, reviewing books, shopping for books… You get the idea. So there are a lot of online resources that I use to boost my reading experience (as well as enable my book obsession). In addition, there are many bookish resources that I use for teaching purposes! In this post, you'll find a mix of resources for book lovers of all ages. Without further ado, here are my top ten online resources for book lovers!
To learn more about a resource, click on the heading to find the link that'll take you to the website.
Recommended for: Students, teachers, and families
What it is: Epic is a great online resource for kids! With hundreds of books and audiobooks to choose from, it's a great option for kids looking beyond the options they have at home or in their classroom. It's also a great option for teachers looking for books to go with specific units. I love using this to go along with science and social studies units, as with those kinds of books it's often hard for me to get ahold of physical copies of them. Families just need to be aware that it can only be used for free during school hours, otherwise you'll have to pay for a subscription.
Recommended for: Everyone!
What it is: My favorite bookstore! They sell new and used books, and they ship nationwide! Check their website for shipping details and exclusions. In general though, they always have a great selection for reasonable prices!
Recommended for: Everyone!
What it is: ThriftBooks is a great option for buying books online (not from Amazon). They mostly sell used books, but sometimes you can find new books as well. I sometimes worry about buying used books online since you can't actually see the condition it's in before you buy it. In my experience, though, the description given online generally matches what you get. Their customer service is also good and the shipping is reliable. Not to mention, it's free shipping on orders of $10 or more (which is a really easy minimum to meet)! They also have a great selection of books to choose from.
Recommended for: Adults
What it is: I recently discovered Reddit and one of my favorite pages is the r/books subreddit. It's a great place to find discussions about books, authors, genres, and more! I also really enjoy these subreddits: r/bookshelf and r/booksuggestions. The former is great for aesthetic inspiration for your bookshelves, and the latter is great for finding book suggestions for every type of reader! Another fun one is r/whatsthatbook. If you've ever read a book and completely forgotten the title, you can go here to post a description of what you do remember about the book, and other Redditors will help you figure it out! I'm sure there are several other bookish Reddit pages, but these are my favorites for connecting with other book lovers.
Recommended for: Teachers and guardians
What it is: "We Read Too is a mobile directory of hundreds of picture, chapter, middle grade and young adult books written by authors of color featuring main characters of color. Whether you are a parent, librarian, teacher or student, We Read Too is the best resource for you to find diverse books for youth readers" (wereadtoo.com). I love this app! It's a great resource divided into categories like Picture, Chapter, Middle Grade, and Young Adult. It's perfect for teachers and guardians looking to diversify their students' bookshelves.
Recommended for: Teachers (but also guardians and adults in general)
What it is: "The best selection of multicultural and social justice books for children, YA, and educators" (socialjusticebooks.org). This is such a great resource. My favorite feature of this website is their booklists. There are categories like "Activism and Organizing," "Afro-Latinx," "Culture & Language," and so much more. It's the perfect resource for teachers looking to diversify their classroom library and to find books to make lessons more culturally responsive and engaging. I've used this resource so many times; it's fantastic! In addition to the booklists, there are also reviews and articles that are helpful as well. This resource would be great for guardians looking for book recommendations for their kids, as well as any adults wanting to diversify their reading (the lists and reviews aren't exclusive to children's books, and reading children's books isn't exclusive to children!).
Recommended for: Everyone!
What it is: While not a perfect resource by any means, Goodreads is a great resource for finding book reviews as well as tracking what you read. The user interface desperately needs to be updated, and it's important to note that it's owned by Amazon, but it is still the most convenient resource for tracking your reading.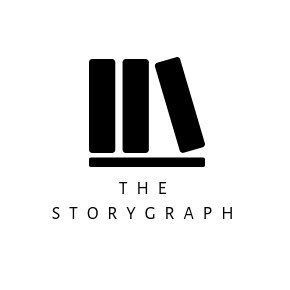 Recommended for: Everyone!
What it is: This is a great alternative to Goodreads! It's a newer resource, so I'm not super familiar with it myself yet, but from what I've seen so far… I really like it! I'm excited for them to turn this into a fully-functioning app, but for now it's a really useful website. Its strength is in its book recommendations (a weakness of Goodreads). When you sign up, you fill out an extensive survey about your reading preferences and habits, and then the book recommendations are tailored to you based on that. They're very personalized, which I like! I also like how they describe the overall tone or mood of the books as well. It's really fun to look at those stats at the end of the year to see what kinds of books you read the most of (and not just based on genre). Something else that's helpful is that when you sign up, you can import your data from Goodreads so that you don't have to start tracking your reading from scratch!
Recommended for: Everyone! (But especially educators and families)
What it is: Middle grade books are for everyone! Kids deserve to read good books, so a good middle grade book is just that: a good book (regardless of how old you are)! This website is awesome. It has great reviews and book lists, which are really helpful for educators and families looking for something specific for their classrooms or home libraries. Something I love about the book lists is that they're sorted both by theme and by grade, so it's really easy to navigate and find what you're looking for. For example, I wanted to do a read-aloud at the end of last school year. Knowing I didn't have a lot of time, I wanted to find a short middle grade book and wasn't sure where to start. That's how I discovered this blog! One of the book lists is literally focused on short middle grade books, and it was so perfect and helpful! This is an awesome resource.
Recommended for: Adults
What it is: I discovered Bookstagram (a realm of Instagram inhabited by book lovers and reviewers) last summer when I started this blog. I was amazed by how many people were in this community! Not only that, but everyone in the community was so welcoming and friendly. I've never been super active on social media, but I loved scrolling through the beautiful photos of books and participating in bookish discussions in the comment sections of various posts. It's fun and entertaining, and there are a lot of great book reviews to give you inspiration for your next read! My favorite book review account is @inkdrinkerreads. His reviews are always so thoughtful and cleverly written, and I always enjoy reading them.
Have you used any of these resources? What would your top ten be?
Let me know in the comments!