Travel Thursday is a weekly bookish meme that combines two of my favorite things: reading and traveling. The goal is to choose a book that took you somewhere new (or somewhere you'd like to visit again)!
I would love to read more about everyone else's literary travels as well! So here are some general guidelines for Travel Thursday if you'd like to participate!
The Rules:
Every Thursday (or any Thursday you want to participate), choose a book that features somewhere you'd like to travel to! It could be somewhere you've never been before or somewhere you'd like to visit again.
Include a description of the location and why you'd like to visit!
Link back to me so I can find new blogs to follow (and add new places to my travel bucket list)!
Howl's Moving Castle
Author: Diana Wynne Jones
Series: Howl's Moving Castle #1
Year of publication: 1986
Genre: Fantasy (Middle Grade)
Setting(s): Ingary; The Waste; Market Chipping; Port Haven
Goodreads Synopsis:
Sophie has the great misfortune of being the eldest of three daughters, destined to fail miserably should she ever leave home to seek her fate. But when she unwittingly attracts the ire of the Witch of the Waste, Sophie finds herself under a horrid spell that transforms her into an old lady. Her only chance at breaking it lies in the ever-moving castle in the hills: the Wizard Howl's castle. To untangle the enchantment, Sophie must handle the heartless Howl, strike a bargain with a fire demon, and meet the Witch of the Waste head-on. Along the way, she discovers that there's far more to Howl—and herself—than first meets the eye.
Thoughts and Photos
I decided to try something different this week and feature a fantasy setting!
One of my favorite parts of Howl's Moving Castle was the vivid setting created throughout the story. It was so vivid that it was practically a character of its own! While you're reading it, you really feel like you've traveled to these faraway lands with the characters.
Luckily, this book has been made into a movie (one that I feel does justice to its source material!), so I was able to find pictures that highlight the various settings from the book. However, since it's a fantasy setting, it's important to note that the experience and visualization of these settings will be different depending on the imaginations of each reader!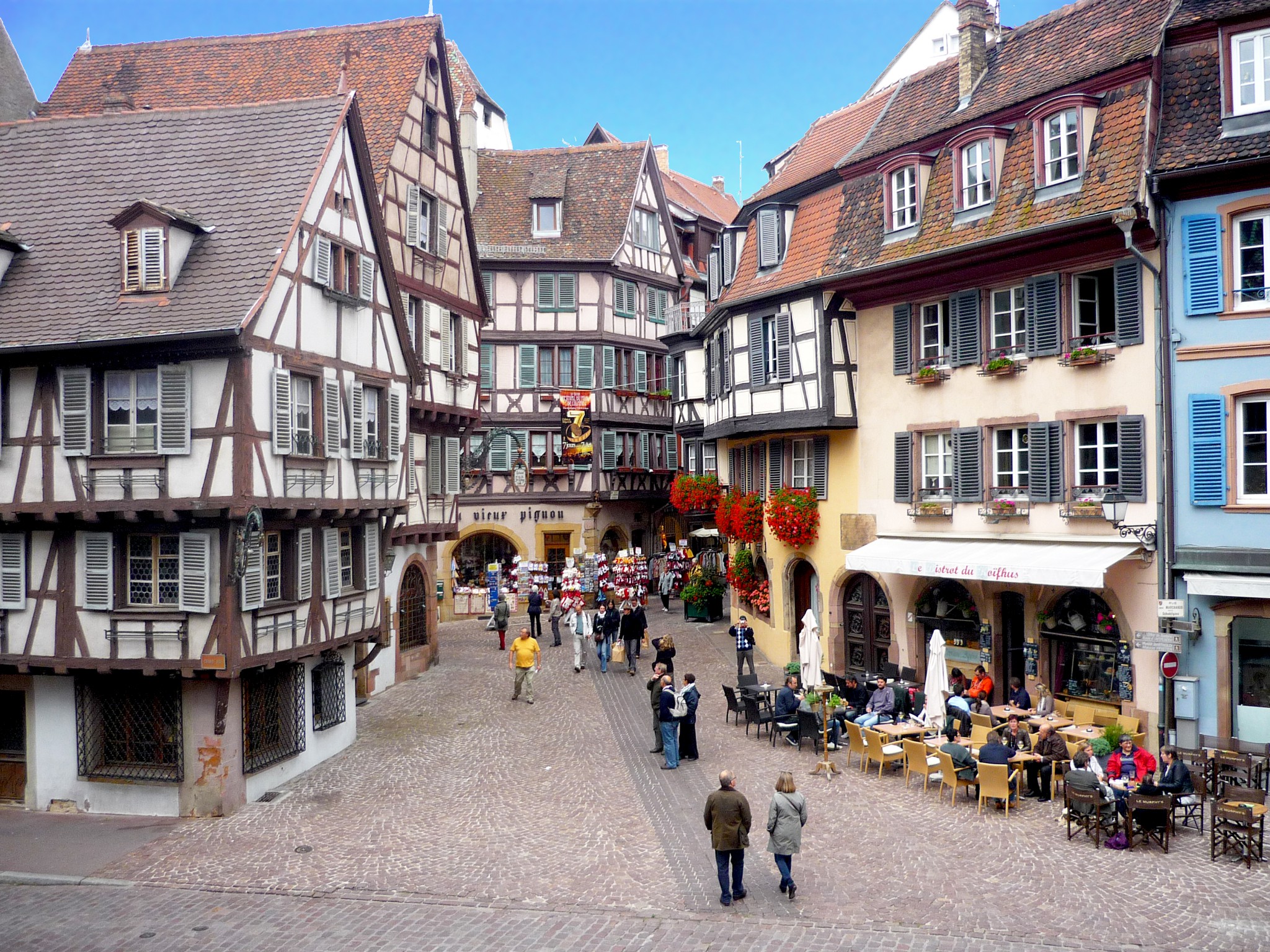 It was actually more difficult than I thought it would be to find screenshots from this movie! If you haven't seen it, I would definitely recommend it. Something I learned while searching for photos for this post is that one of the inspirations for the Market Chipping location (at least in the movie version) was Colmar, France! I've actually been there before, and it is such a cute town!
I wonder… Where in the world will my next book take me?
Leave a comment below describing your most recent literary travels!