Travel Thursday is a weekly bookish meme that combines two of my favorite things: reading and traveling. The goal is to choose a book that took you somewhere new (or somewhere you'd like to visit again)!
I would love to read more about everyone else's literary travels as well! So here are some general guidelines for Travel Thursday if you'd like to participate!
The Rules:
Every Thursday (or any Thursday you want to participate), choose a book that features somewhere you'd like to travel to! It could be somewhere you've never been before or somewhere you'd like to visit again.
Include a description of the location and why you'd like to visit!
Link back to me so I can find new blogs to follow (and add new places to my travel bucket list)!
Twilight
Author: Stephenie Meyer
Series: The Twilight Saga
Year of publication: 2006
Genre: Fantasy (Young Adult)
Setting(s): Forks, Washington (USA)
Goodreads Synopsis:
About three things I was absolutely positive.
First, Edward was a vampire.
Second, there was a part of him—and I didn't know how dominant that part might be—that thirsted for my blood.
And third, I was unconditionally and irrevocably in love with him.
Deeply seductive and extraordinarily suspenseful, Twilight is a love story with bite.
Thoughts and Photos
Say what you want about Twilight, but you can't deny that it put Forks, Washington on the map (figuratively speaking anyway; obviously in a literal sense it was already on lots of maps). When I read it as a teenager, I knew so many tween girls that wanted to visit this tiny Washington town just because it's where Edward and Bella met. I know part of the story takes place in Arizona as well, but I'm only going to focus on Forks because of how powerfully the book represented this town. Again, say what you will about the book itself, but reading it really did make you feel like you were in Forks with the vampires and vampire-obsessed Bella.
Forks is portrayed as being gloomy and rainy (since this protected the vampires from revealing their sparkly selves), which is pretty accurate for the PNW. However, in the movie the setting was typically cold and… sunny? Which seems to kind of defeat the purpose. Also, just because it's cold and wet doesn't mean there isn't any sun! But alas, you kind of have to be able to put aside logic for a while to enjoy these books, so I'll let it go!
Without further ado, here are some photos of Forks, Washington!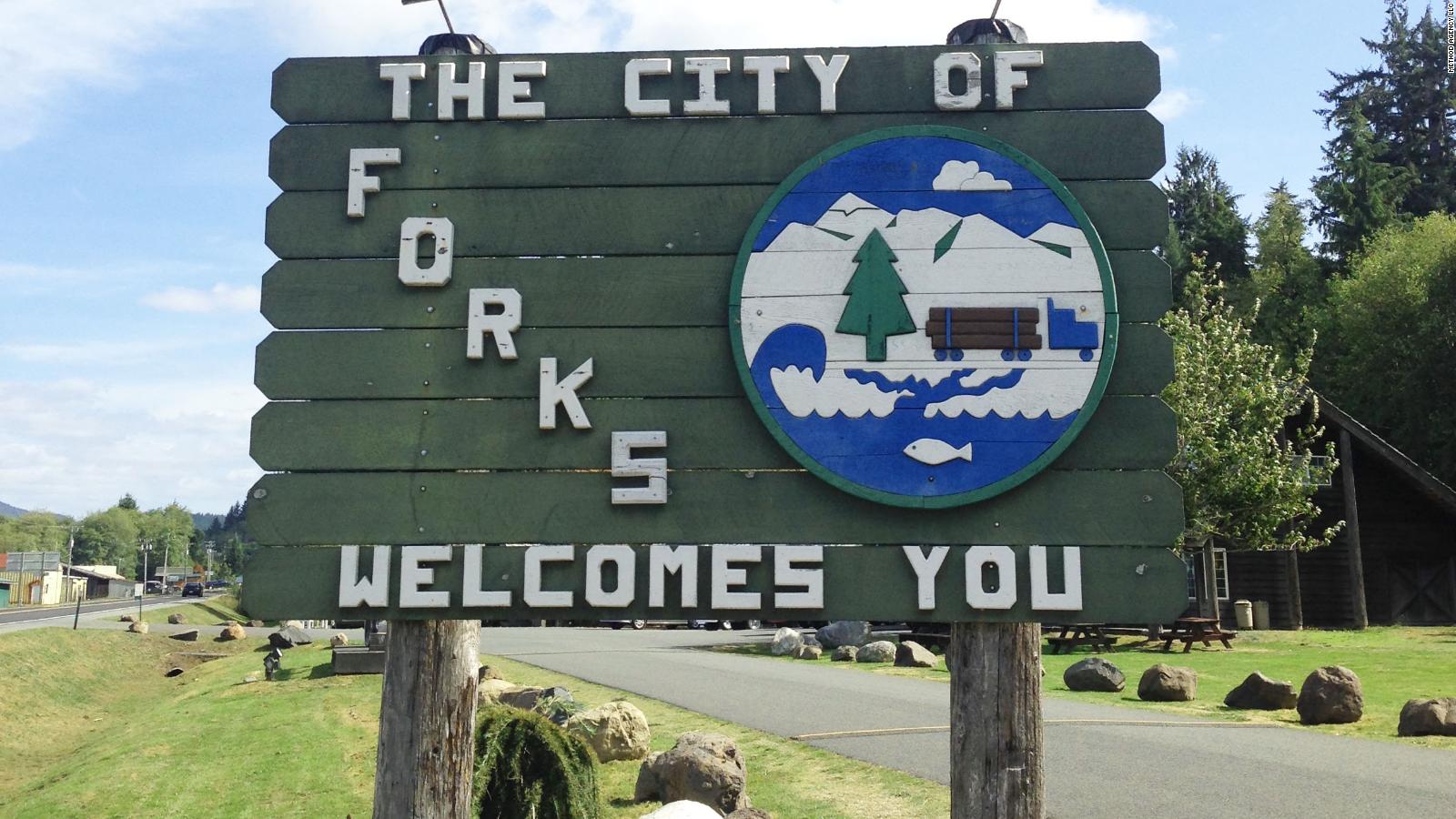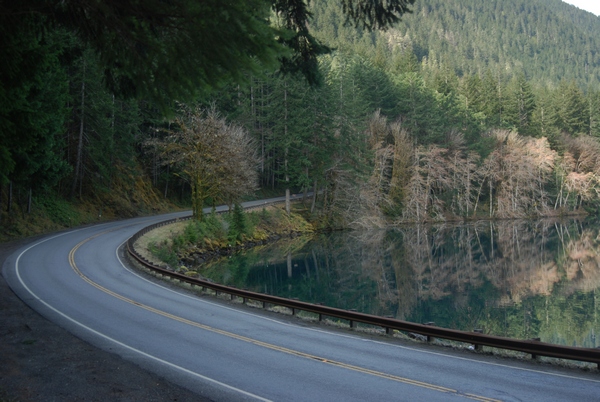 Well, it seems like Forks has made the most of its Twilight fame in an effort to boost tourism! One of the articles I looked at to find these photos mentioned that the town was hoping that the release of Midnight Sun would reenergize their tourism industry. I hope it did! It doesn't seem like there's actually much to do in Forks, but there's a lot to do in the greater Washington area surrounding this little town! So it might be worth a stop as part of a larger Washington trip.
I wonder… Where in the world will my next book take me?
Leave a comment below describing your most recent literary travels!