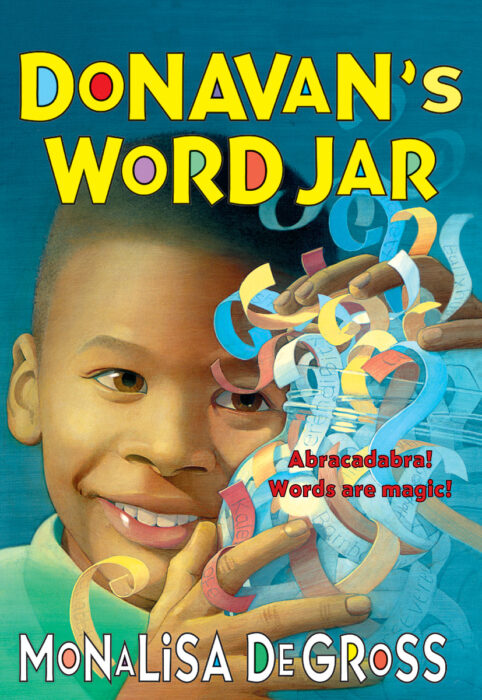 Book Details:
Year of Publication: 1994
Genre: Realistic Fiction (Middle Grade)
Format (How I Read It): Paperback
Goodreads Synopsis:
The classic story about the power of words. This chapter book is an excellent choice to share during homeschooling, in particular for children ages 5 to 7 who are ready to read independently. It's a fun way to keep your child engaged and as a supplement for activity books for children.
Donavan Allen doesn't collect coins, comics, or trading cards like most kids. He collects words—big words, little words, soft words, and silly words. Whenever Donavan finds a new word, he writes it on a slip of paper and puts it in his word jar.
But one day, Donavan discovers that his word jar is full. He can't put any new words in without taking some of the old words out—and he wants to keep all his words. Donavan doesn't know what to do, until a visit to his grandma provides him with the perfect solution.
Book Review
Themes: Sharing brings people together. The power of our words.
Character Development: This is such a sweet chapter book! Even though it's really short, there are some great characters in here. Donovan is a sweet kid who loves discovering and collecting new words. At first, he wants to keep them to himself, but by the end of the book he sees the positive effect that sharing them has on the people around him. His sister and his grandmother (as well as the people that live in her retirement community) are also great!
Plot/Pacing: It's very short, and the pacing is just right! There's always something happening, and it's fun to predict what will happen based on the chapter titles. The climax is also pretty exciting considering it's a book about words!
Writing Style: Dynamic characters and fun use of language. And great illustrations!
"Bingeability": High.
Emotional Investment: Moderate.
Windows and Mirrors: African-American third grade boy. Retirement community. Small business ownership.
Overall Thoughts: This is a great book for getting kids excited about language at the start of a school year. It's a quick read and is also great for establishing read-aloud expectations/routines in a classroom.
Recommendation: Beginning of the year read-aloud. You could use it as a mentor text for alliteration (all of the chapter titles include alliteration). After doing this read-aloud, I put up a large, laminated jar on the wall with a mason jar beneath it for students to collect words as they read and interact with the world around them (words are everywhere!). Each week, I draw a few words and add them to our class jar on the wall. I will say, I've done this with both fifth and sixth graders, and it has been much more successful with fifth grade. Therefore, I'd recommend this read-aloud for fifth grade and below.
Thank you for reading my review! Leave a comment letting me know if you've read this one or have any questions about it, and keep an eye out for my next review!