Travel Thursday is a weekly bookish meme that combines two of my favorite things: reading and traveling. The goal is to choose a book that took you somewhere new (or somewhere you'd like to visit again)!
I would love to read more about everyone else's literary travels as well! So here are some general guidelines for Travel Thursday if you'd like to participate!
The Rules:
Every Thursday (or any Thursday you want to participate), choose a book that features somewhere you'd like to travel to! It could be somewhere you've never been before or somewhere you'd like to visit again.
Include a description of the location and why you'd like to visit!
Link back to me so I can find new blogs to follow (and add new places to my travel bucket list)!
The Nightingale
Author: Kristin Hannah
Series: N/a
Year of publication: 2015
Genre: Historical Fiction
Setting(s): Paris, Loire Valley, Pyrenees, Oregon Coast
Goodreads Synopsis:
In love we find out who we want to be.
In war we find out who we are.

FRANCE, 1939
In the quiet village of Carriveau, Vianne Mauriac says good-bye to her husband, Antoine, as he heads for the Front. She doesn't believe that the Nazis will invade France…but invade they do, in droves of marching soldiers, in caravans of trucks and tanks, in planes that fill the skies and drop bombs upon the innocent. When a German captain requisitions Vianne's home, she and her daughter must live with the enemy or lose everything. Without food or money or hope, as danger escalates all around them, she is forced to make one impossible choice after another to keep her family alive.
Vianne's sister, Isabelle, is a rebellious eighteen-year-old, searching for purpose with all the reckless passion of youth. While thousands of Parisians march into the unknown terrors of war, she meets Gaëtan, a partisan who believes the French can fight the Nazis from within France, and she falls in love as only the young can…completely. But when he betrays her, Isabelle joins the Resistance and never looks back, risking her life time and again to save others.
With courage, grace and powerful insight, bestselling author Kristin Hannah captures the epic panorama of World War II and illuminates an intimate part of history seldom seen: the women's war. The Nightingale tells the stories of two sisters, separated by years and experience, by ideals, passion and circumstance, each embarking on her own dangerous path toward survival, love, and freedom in German-occupied, war-torn France—a heartbreakingly beautiful novel that celebrates the resilience of the human spirit and the durability of women. It is a novel for everyone, a novel for a lifetime.
Thoughts and Photos
This was one of my favorite books of 2020. It's a beautiful and moving story about sisterhood as well as the strength and resilience of women. It was so interesting to me reading about WWII from this perspective. I don't know that I had ever read a WWII story from the French perspective before, and definitely not from the perspective of women and the many ways in which they were involved and affected by what was happening. It's one of the few books to actually fully make me cry while reading.
In the story, Vianne lives in Carriveau, France. I looked it up, and Carriveau is a fictional town, but its meant to represent a small town in the Loire Valley (which is a real place). When I went to France, I really wanted to visit the Loire Valley. Unfortunately, it was a solo trip that only lasted a few days, so I only made it to Paris and Colmar (a small town in the eastern part of France with a lot of German influences). I also made it to Annecy on a different trip, which is a small French town near the country's border with Switzerland. Anyway, Isabelle travels quite a bit for her work with the resistance, but most of her time is spent in Paris and in the Pyrenees so, in addition to the Loire Valley, that's what I'll be focusing on for this post. Finally, there are select chapters set in the present-day (1995 in this case), and these take place on the Oregon coast. A couple weeks ago we went to Oregon for a Travel Thursday post about The Child Finder, but we didn't go to the coast at all. Even though only a small portion of the book is set in Oregon, I wanted to include that location as well!
Here are some images inspired by the settings of The Nightingale!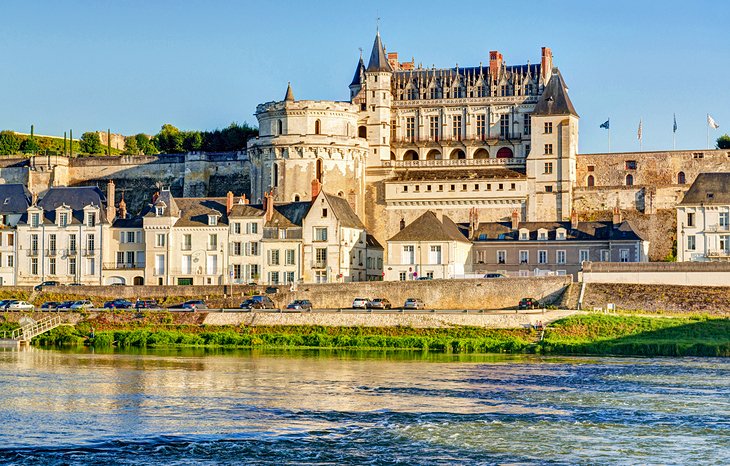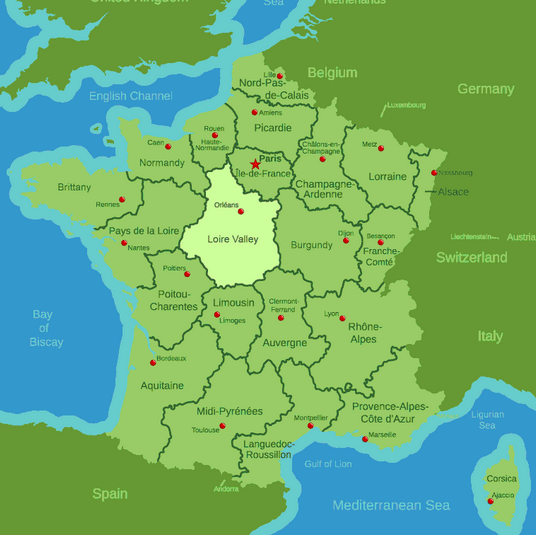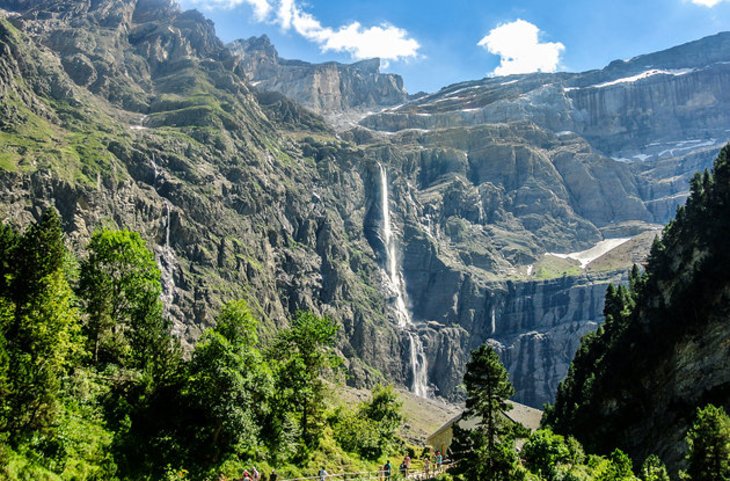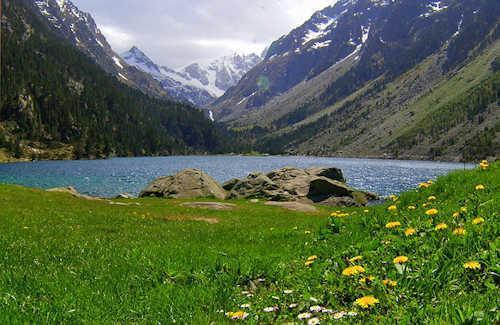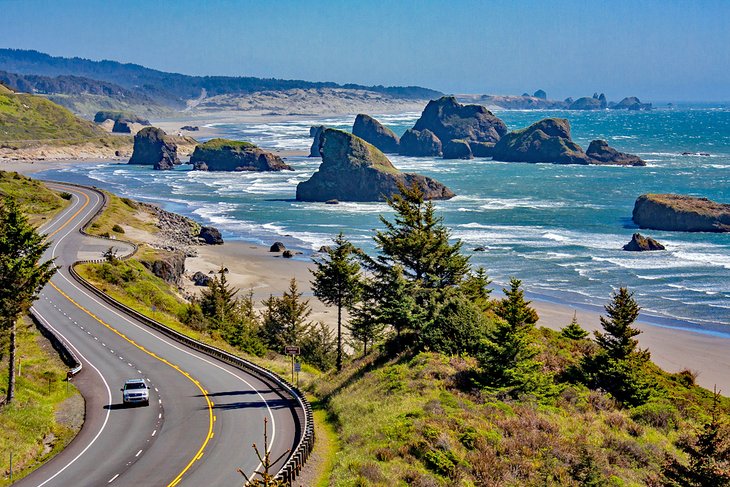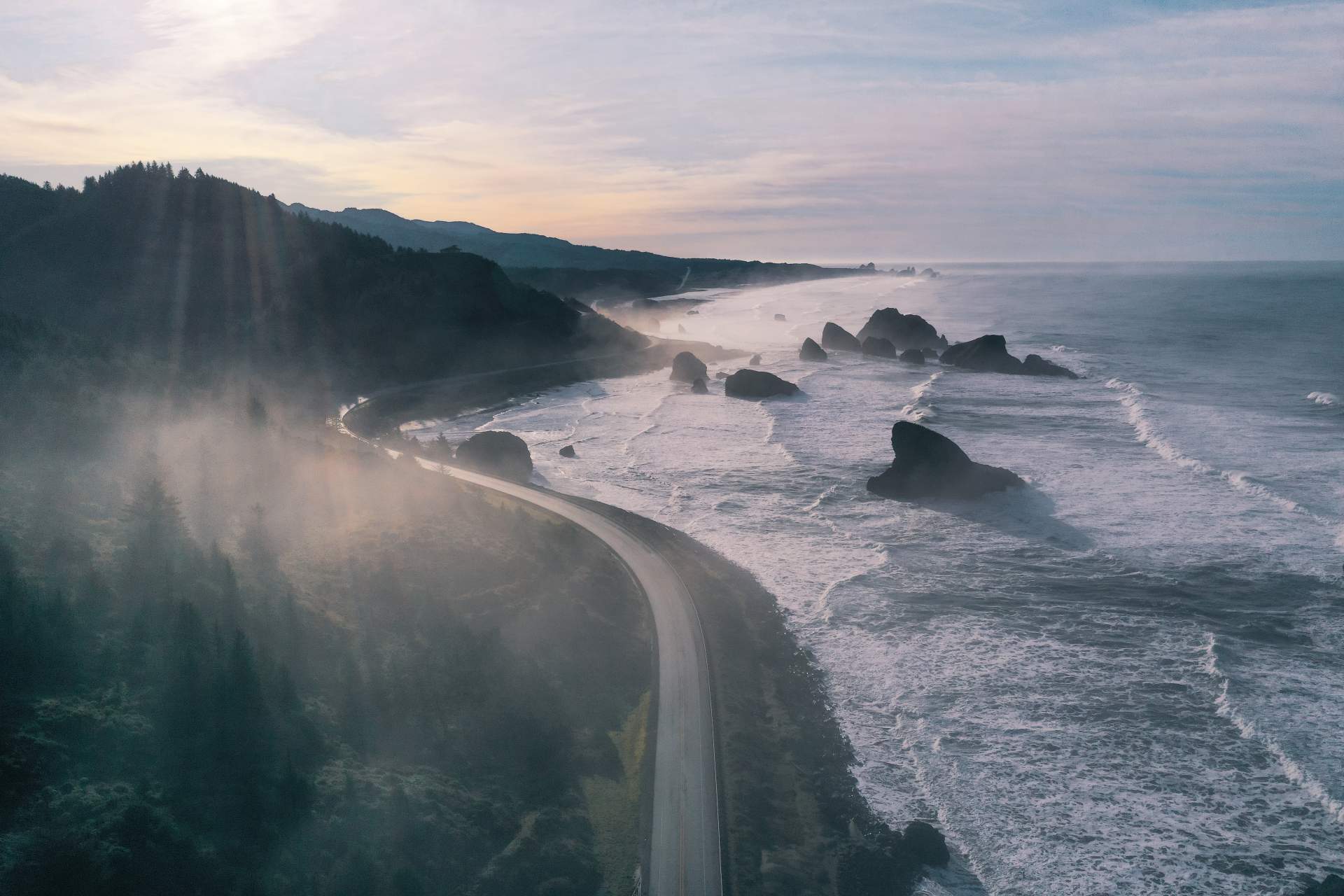 While I was doing some research for this post, I had two things come up for me. One is that many of these images are from Viator. This is a company I actually used while I was in Paris! I went by myself, so I booked a couple of tours to do so that I could explore more safely in a group. The "Chocolate and Pastry Tour of Paris" is still one of my favorite travel experiences ever. The second thing is that when I first searched for photos of the Pyrenees Mountains, I only typed "Pyrenees," and what came up was a lot of dog photos! For your viewing pleasure…
Not exactly what I was looking for, but so cute! I hope to someday be able to travel to France again and explore the Loire Valley. It's a beautiful place with an interesting history and culture, and I'd like to learn more about it.
I wonder… Where in the world will my next book take me?
Leave a comment below describing your most recent literary travels!